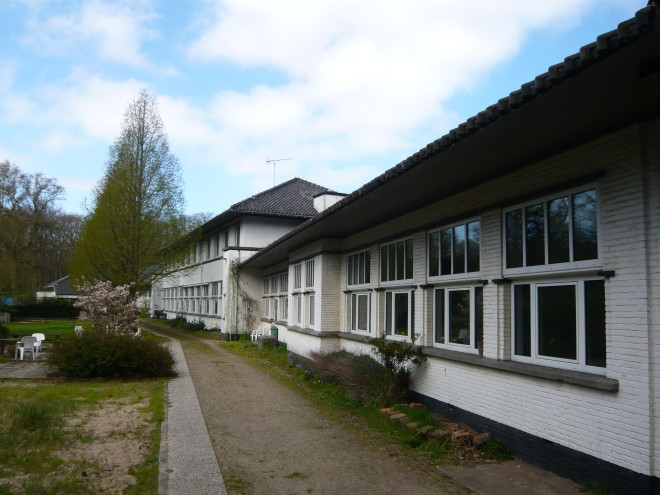 Variation
In concrete terms, the Transitium offers a variety of appearances:
Continuous offer
Together, the permanent Transitium residents and practitioners offer the opportunity to participate in a wide variety of meditative and contemplative forms of work and practice, daily, continuously and at fixed times of the day.
Offer by appointment for individual Transitium residents and processors
Each of them also has their own practice on the Transitium site, where Transitium guests can also make appointments.
Occasional courses of the house
Together they also develop a periodic (multi-day) course or training offer for specific target groups.
Occasional Third-Party Courses
This offer is provided by specialized third parties from outside who rent spaces in the Transitium for their own courses.
Innovation through cross-pollination
It is innovative if only because the Transitium brings existing forms of supply together under the same roof. But the initiators also count on a cross-pollination effect, resulting in the organic development of new ways and forms to be able to fruitfully facilitate or experience all conceivable forms of transition.
Transition and mourning
More or less consciously: all transition is accompanied by grief, that is: the recognition – the sadness – that what once was, will no longer be. At its core, the Transitium is therefore about facilitating grieving processes, but in the broadest sense of the word. Grief also occurs where partners separate, where children have to deal with parents who have a divorce, or where there is a loss of a job or major and body-changing operations. The Transitium also expressly recognizes these forms of grief and also aims to facilitate them.
No vitality without mourning
Not wanting or being able to grieve means a stagnation of vitality for individuals and society and causes an endless and hopeless variety of forms of personal and social damage. That is also why the Transitium wants to encourage that 'mourning' is given the place it deserves in society as a necessary condition for all forms of social and personal renewal and development.